Get the tools you need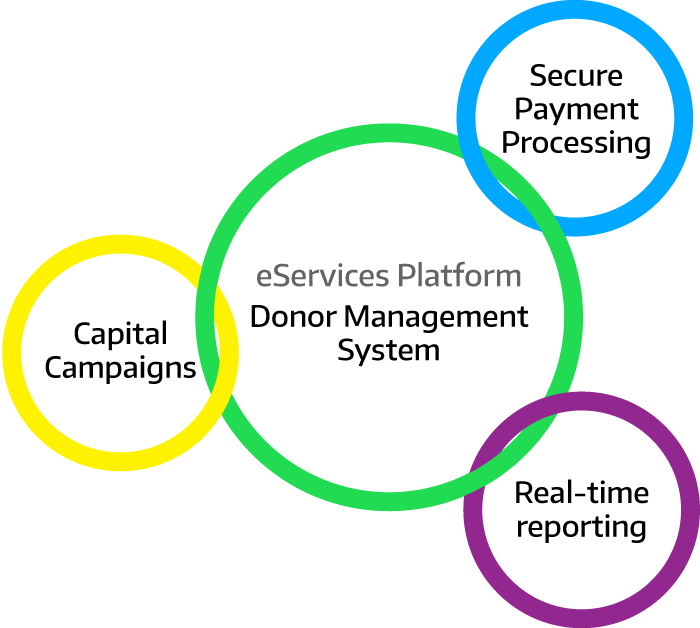 The eServices Platform Management System makes online payments, membership/donation management, and activity reporting easy. We integrate mailing lists, membership tracking, donations, online billing/service payments, and reporting into an intuitive, web-based solution. Each component is fully integrated yet flexible, allowing you to implement only the tools you need.
Whether you need a bill payment system, membership tracking, or online enabled donations, our platform is your solution.
Our platform is fully web-responsive which means it works on computers, phones, tablets and any internet browser device.